When you think of finding reliable transportation that you can count on, a vehicle with features you like, and an overall satisfying ride, it isn't only a new vehicle that can provide you with those elements, but a used car can be a great choice, too. There are many different benefits to buying a used car vs. a new car to contemplate, and you can find out which will be the appealing option for you at BMW of Freehold.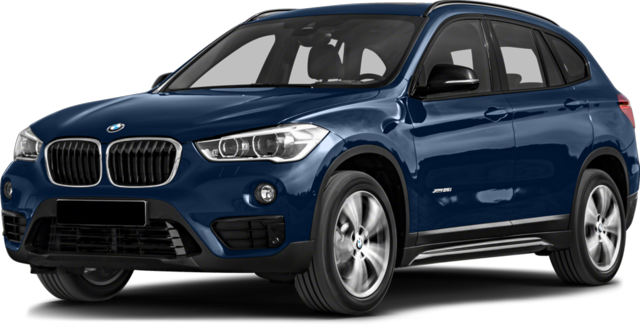 Find Out the Benefits of a Pre-Owned Vehicle vs. New
From price to depreciation and different options, here are some benefits of buying a pre-owned car versus a new vehicle.
Do You Want a Practical Price?
Have you decided on a sedan, convertible, SUV, or another as your preferred style? Instead of new, you can look into buying a used SUV or a used car and enjoy the various features that come along with the body style, as well as a price that can make your wallet feel content. Our used cars in Freehold, NJ, offer prices that can be practical for a comprehensive arrangement of budgets. Compared to new cars, used vehicles can also offer affordable auto insurance, and you can discover reasonable auto loan payments for pre-owned vehicles, too.
Is Depreciation a Worry for You?
A substantial depreciation can happen within the first couple of years of owning a new car, even when you first drive off in the car. If you decide on a model that's used, you can evade that heavy depreciation, and still find a quality vehicle. You can find a pre-owned car near Old Bridge at our dealership that's lightly driven and at a great price.
Do You Want the Bells and Whistles?
When buying a car near Jackson, NJ, you may want to experience the advanced features that BMW models offer, and a new model can be an ideal way to see the latest amenities. Although, if you want a BMW, but you're on a budget, a pre-owned BMW car like a pre-owned BMW 3 Series can have what you're looking for and fit the budget you arranged. You can find an affordable option, with a well-appointed interior and premium features when choosing pre-owned.
Are You Interested in Selection?
New cars can typically involve searching one manufacturer at a dealership, where you can look at different models and trims available. If used cars are what you search, you can have plenty of brands to have a look around at on the lot, along with numerous trims for different makes, features, and more. For instance, in our used car selection, we offer pre-owned BMW models, as well as stock others like pre-owned Volvo, Audi, and Acura vehicles near Toms River.
Peace of Mind
A new car can be nice since it doesn't have mileage on it and there haven't been any owners, but you can find vehicle history reports on used cars that can give you a detailed look at the history of the pre-owned model for assurance. From observing how many people have owned a vehicle to looking at accident information and more, you can be fully aware of a used car's history ahead of the purchase, so you know what kind of car you are getting.
Is Your Next Car Going to Be Used or New?
If the benefits that used cars offer feel more compatible for your lifestyle, start by looking at the reliable used vehicles near Howell that we have in stock and check on used car financing options at BMW of Freehold. Of course, we have plenty of new BMW selections to search as well that can interest you. To learn more about used cars versus new cars, contact the team so that you can head in the direction of ownership soon.